Meet Dr. Debbie O'Reilly, DC, Dpl. Acp
Human And Animal Chiropractor, Acupuncturist, Holistic Healer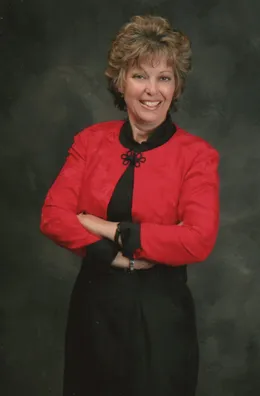 Dear Patient,
What do you know about your doctor? You've seen the certificates and degrees on the wall, but does this tell you what she is like? Is there any other information available? Wouldn't you like to know a bit more? The fact is that the more you know about your doctor, the better you will feel about your treatments.
So let me introduce myself... I am Doctor Debbie O'Reilly, DC, born in Chicago, Illinois. I graduated from Rush Medical University, with a bachelor's degree in Medical Technology and began my career as a Medical Technologist. During the next 10 years, I saw a wide variety of medical cases while working for a major hospital and research and private labs.
I was taken to a lecture on nutrition that a chiropractor was giving. I was aware that chiropractors existed, but knew little about the practice. After the lecture, I realized there were other approaches to human health. I became interested in learning more, so I applied at the National College of Chiropractic located in Lombard, Illinois. I graduated with honors in December 1993.
My family and I planned to relocate after graduation. We fell in love with the beauty of Colorado and decided to move to the Denver area. Littleton has since proven to be a safe, comfortable community to raise my family and establish my clinic.

My family now consists of Michael, my son, 2 cats - one female, one male (Mistique and Merlin respectively), and a horse (Tuscanyy). Tuscanyy and I love to explore the Colorado countryside. I also enjoy spending time with my family and friends, reading, walking, and traveling.

Due to my zealous love of animals, I became certified in animal chiropractic. Tuscanyy, Mistique and Merlin all benefit from being my patients. I hope I can help bring your pets to vibrant health as well.

I've chosen to devote my life to complimentary healing arts in order to assist people in a partnership for health. I endeavor to enhance my knowledge base regularly. Since graduation, I have added a Diplomate in Acupuncture, certification in Neuro-Emotional Technique, Body Talk, Animal Chiropractic, Facial Acupuncture, Allergy Ellimination And Treatment, CranioSacral Technique, Intelligent Magnetic Resonance Stimulation, Methylation and also use Contact Reflex Analysis, offer detoxification with Ion Cleanse Foot Bath and Rife Machine, Low Level Light Therapy, Homeopathy And Clinical Nutrition For Humans And Animals to my repertoire. Additionally, I have recently introduced Crystal Healing with Vitajuwel to round out my practice and further assist healing on all levels. The purpose of my clinic is to help you and your pets achieve vibrant health.
I love the challenge of working on an individual's health. We journey together through the frustration of setbacks and the excitement of successes. I think it is important to enhance one's life through patient-doctor partnering. I get a great sense of accomplishment when I see someone's health improve over time. I truly believe in holistic healing.
I am grateful I became a chiropractor. The journey thus far has made me a better person and doctor. I believe with all my heart in the principle of chiropractic. This is to assist the body's ability to be fully alive and vibrant with spiritual, emotional, physical, and mental health. The techniques used in my practice have the capacity to help you reach your life's fullest potential.
My practice is unique due to the many techniques I have to offer you. All the techniques are synergistic and enhance one another. My personal promise to you is that I will do everything within my abilities to help you. If I do not succeed in a reasonable time frame or I do not meet your expectations then I could refer you to other practitioners.
I believe with all my heart in how I practice complimentary therapies. I always strive to improve my services. I believe I give an excellent service for a fair fee. I want to help people achieve their highest potential. I wish to be of service to you or anyone you might refer - family, friends, dogs, cats or horses, and bring them all to the greatest joy of vibrant health.
For more information, just click click here to watch the most recent Podcast: Curating Career Life Stories: How Did I Get Here? Ep. 56 with Dr. Debbie O'Reilly
Sincerely,


Dr. Debbie O'Reilly D.C.